The Penedes is a region near Barcelona, with many wineries offering wine tasting experiences. It is the largest wine producer in Catalonia and in it we find hundreds of small family wineries that open their doors to visitors. Here you will find 3 wine tasting experiences to do in the Penedes:
Wine tasting tour in the Penedes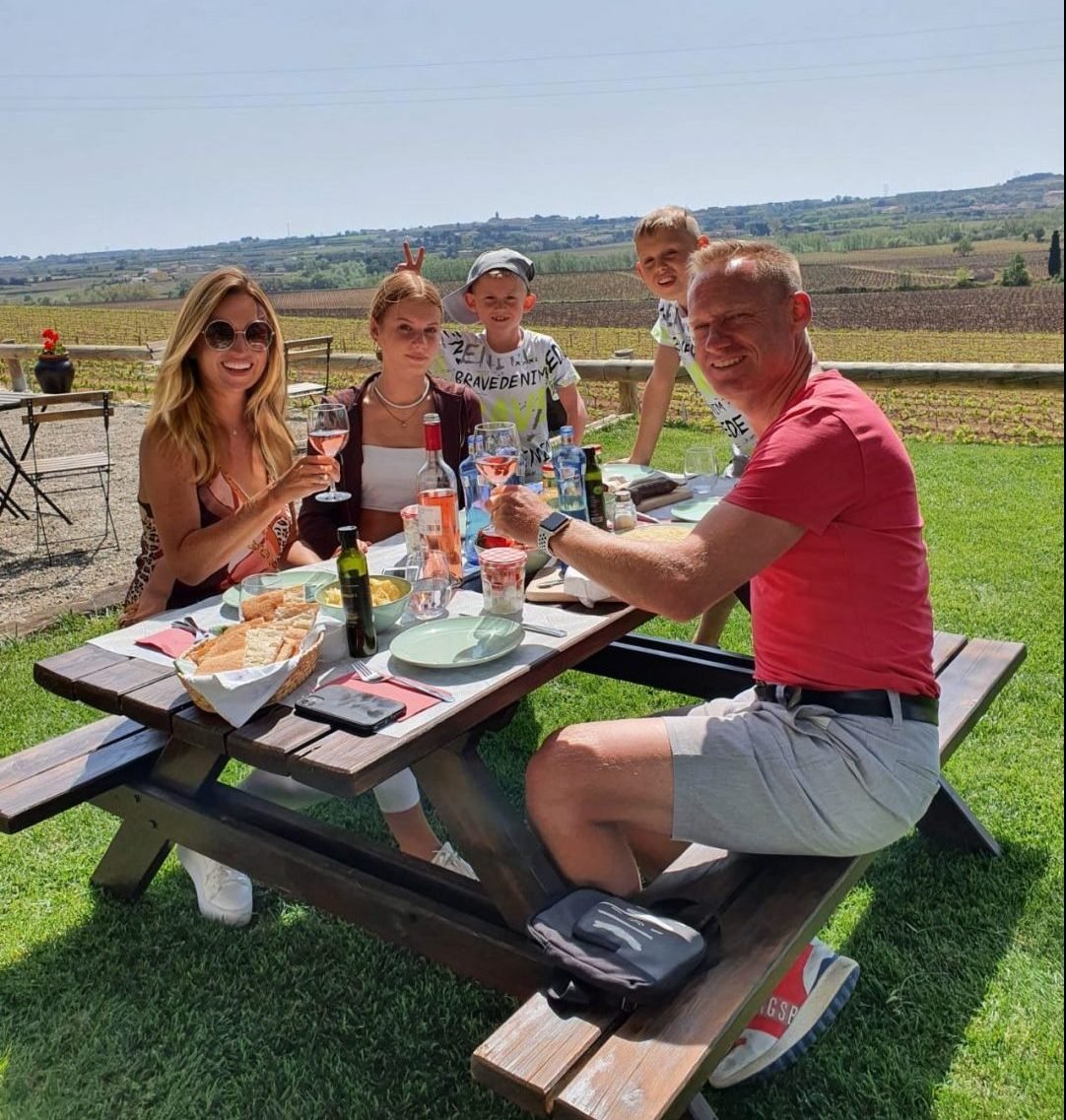 In Penedes we have many activities to do. Wine tasting experiences of all kinds, from winery tours to unique experiences such as pairings, picnics, bike tours, and horseback riding in the countryside.
This incredible offer of experiences makes Penedes a desired destination if you are in Barcelona. An excellent opportunity to visit the Catalan countryside and taste its delicious wines and cavas. In this post, I share wine tasting experiences I like the most and I think are perfect for one day trip to the Penedes region. For its originality and quality of service.
Experiences like: wine pairing in a century-old winery and cycling through the Ordal mountains, captivated me when I tried them. And that I want to share here with you.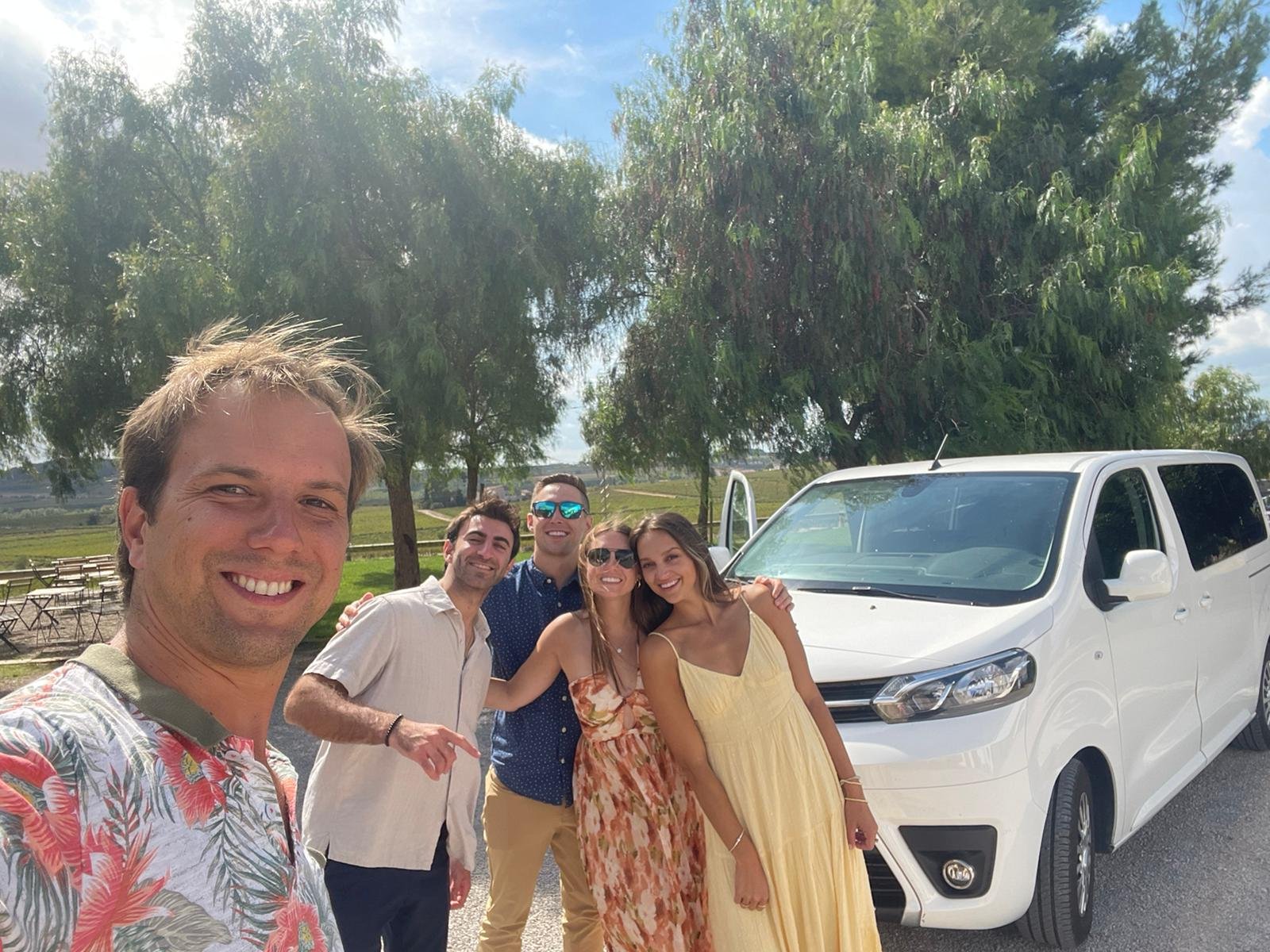 Meet local wine makers and discover how they make the traditional cava. In a Wine Tour that includes Cava Tasting, lunch in an Organic Cellar, and 2 winery tours.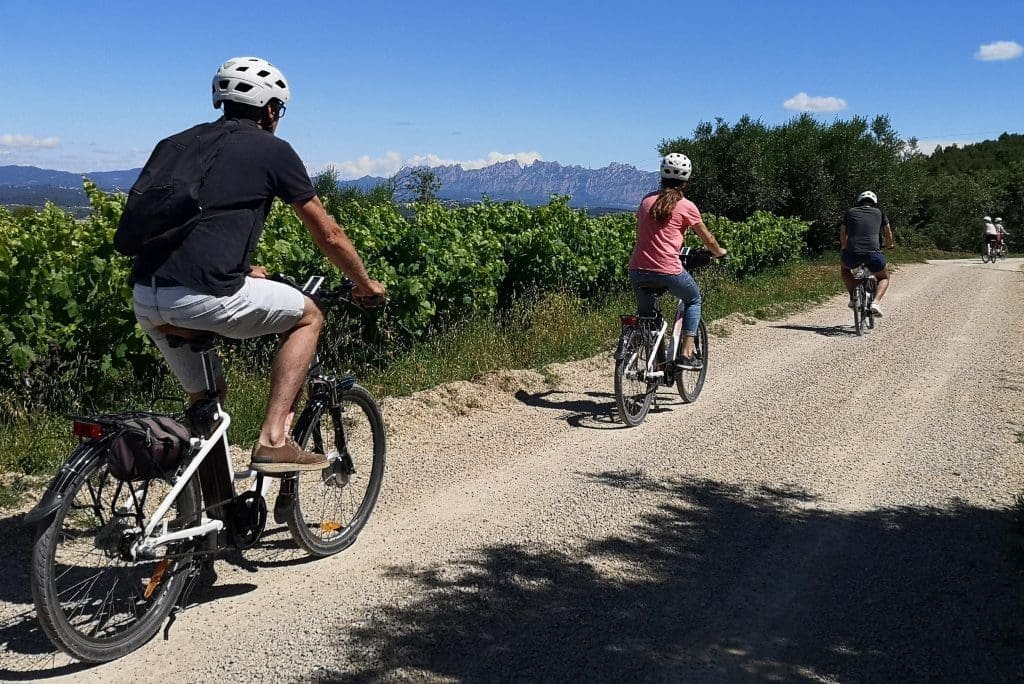 A fantastic wine tour to enjoy with your family or as a couple. By safe bike lanes through the Penedes vineyards. Visiting the wineries that are on your way, and enjoying their wine.
A healthy way to enjoy wine tourism while having fun. That you could do with mountain bike or electric bike. And adding other wine tasting experiences such as a ecobrunch with vineviews or a winery visit.
The route is entirely prepared by the professionals of the bike shop partner "Bikemotions". They will give you the bike ready and the instructions to get to the wineries on your route, along with a map to follow on your phone.
Undoubtedly a wine tour full of adventure that you and yours can enjoy with prices starting at €35.
> Go for a bike ride with wine tasting from €35
> Go for a bike ride with lunch among vineyards from €55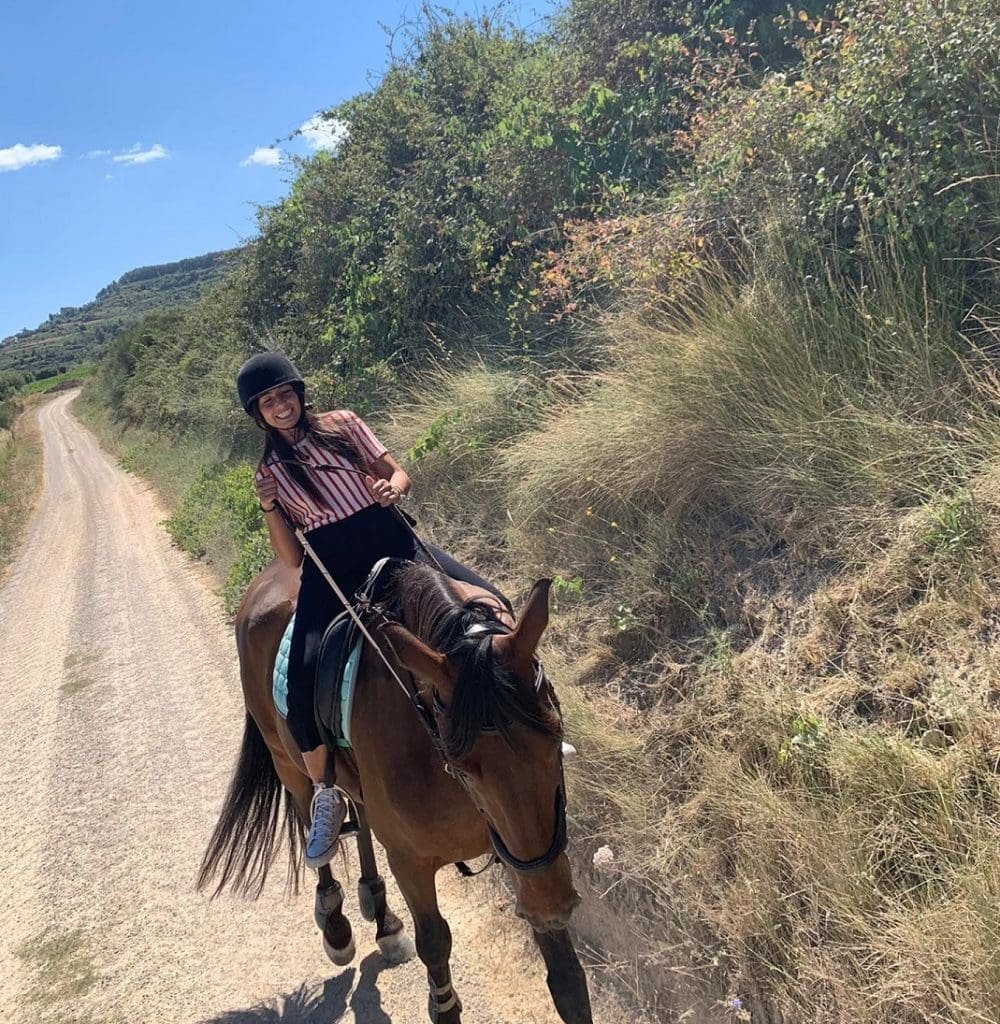 Another activity that families really like is this horseback ride with cava pairing in a nearby winery.
The experience begins with a one-hour horseback ride through the Penedes vineyards. A very nice horse ride, with views of the mountains of Montserrat and with horses very well cared for by a trusted equestrian.
After the walk, it's time to cool off with a little cava and must for the children in the Cava Guilera winery. A winery specialized in cavas that produces long-aged cava. All paired with cheese and chocolate kilometer 0.
In addition, the good thing about this wine tour is that it is easily accessible by train. So you won't need a car to move from the horse farm to the winery and from the winery to the train station.
And if you'd like, you can always complement the horseback ride with a picnic among vineyards.
> Horseback riding with pairing (accessible by train).
> Horseback riding with picnic.
The last wine tour I want to present to you is this 4×4 ride through Foix Natural Park in Penedes. Where you will arrive at the most precious vineyards for this biodynamic production winery. Who has an incredible respect for nature and its balance.
With them you will see the different enclaves sought to produce the grapes with which they later make the wine and you will see the streams of water that the Foix natural park hides. A place where the Mediterranean fauna and flora shines and vibrates everywhere.
How could it be otherwise, the 4×4 ride ends with a wine tasting in the cellar, where you will be able to appreciate the final result of this whole philosophy called biodynamic cultivation. A way to do very respectful with the environment.
More information
To be informed of the next escapades in the Penedes, it is necessary to subscribe in the form at the bottom of the page. This way you will receive all the promotions that we are taking from getaways in the Penedes, the Priorat and the Empordá.