Your private guide will pick you up from your accommodation at 9 o'clock (if you are in the area of Barcelona). And after a ride of 45 minutes, you will get to the Penedes. Where you will have a cava tasting in the first winery. A small family-owned buisness that has been making cava for 4 generations. And today, they still riddling the cava manually. A winery that only makes vintage and long vintage cavas. You will be able to taste 3 different cavas, made from their own vines. Paired with 2 tapas of local cheese and chocolate.
At our second stop (only 5 minutes away) you will visit a 5 century-old cellar. A winery that makes all kinds of wines: reds, whites, roses, and cavas. In this small family cellar you will make a winery tour with Marta, the winemaker of the cellar. She will explain you the family history and how cava his made. In a tour that includes a wine tasting of 3 different wines and cavas, and a local lunch outdoors. Sitting in their garden while enjoing the views over the vineyards.
Private guide and transfer.
Pick up and drop off at accommodation.
2 wine tastings.
1 Winery Tour
Lunch: Spanish Omelette, Catalan "pà amb tomàquet", Virgin Oil, local cheese and cold meat, Catalan dessert, and coffee.
The guide tips.
Drinks and snacks outside the stops.
IMPORTANT TO WEAR
Confortable clothes and water.
Sun cream and hat in summer.
Price for couples €330
Price for children €120
Extra adult €150
Reservations must be done at least 3 days in advance by contacting the WhatsApp chat or sending an email to info@wino.tours.
Up to 48 hours before the activity: 100% refund.
From 24 to 48 hours before the activity: 50% refund.
Less than 24 hours before the activity: there is no refund.
If the activity cannot be carried out due to unfavorable weather conditions or other causes beyond the control of the organizers (such as health restrictions), the activity will be canceled with refund.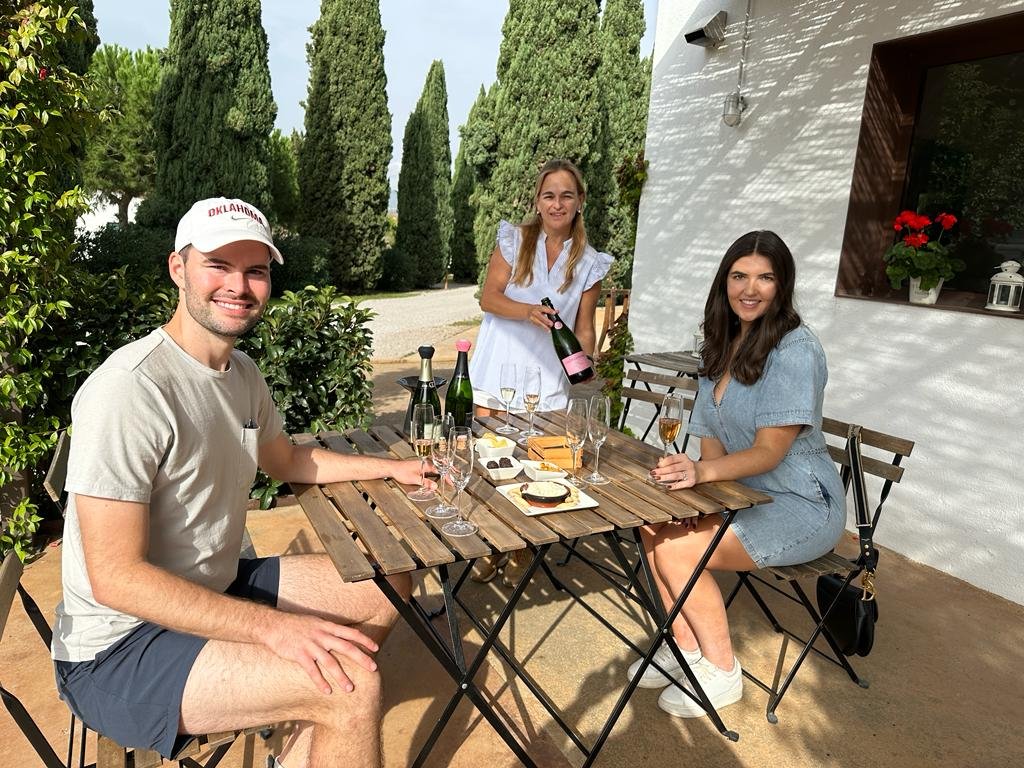 Ivan was an excellent tour guide. He took us to two organic wineries in Penades, and both were incredible. Ivan was so knowledgeable about the region and the wines. Our experience was truly personalized and one of a kind. I'd give it 10/10 stars.
Ivan was wonderful! He was so knowledgeable and was so much fun with our group. Having our own private group was the best. All the spots he picked out were wonderful and so unique. And he made the day so enjoyable! We would 100% recommend Wino Tours to anyone and everyone!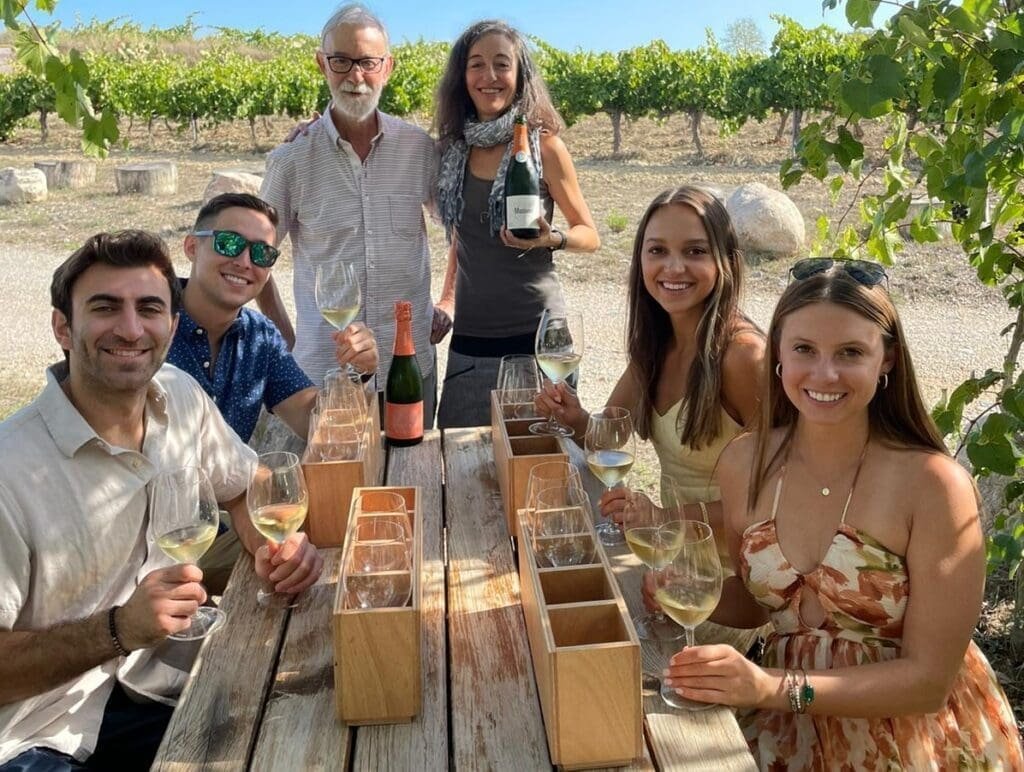 Ivan took us on a private tour to 2 wineries, both family owned. one was very small but growing grapes for many years. Both were excellent & the owners did the tastings & tour. Spanish aged cava is so delicious. A gorgeous day to sit outside & enjoy lunch looking over the vineyard. Ivan is a terrific & caring host, you will really enjoy your day.