The year is full of opportunities to show your love. But surely, the best gift of all is a magical moment. Because when we are giving away an experience we are giving:
The desire to live magical moments. By giving an experience as a gift, we give a day to enjoy it and we want it even more.
We give away the opportunity to live a unique experience. Discover new places and share the moment with our loved ones.
Leaving this, the satisfaction of remembering a beautiful moment. Because at the end of the experience, we feel refreshed and will remember it for a long time.
Therefore, giving experiences is priceless. And wine tasting experiences offer you the opportunity to enjoy the local gastronomy in authentic places, with natural landscapes and inspiring stories.
The opinion of our clients
A romantic weekend full of details. The tasting at gratallops at sunset and the tasting at the Perinet winery with breakfast. All very well.
Encarna
Yesterday we spent an unforgettable day in the Penedés, visiting with family and friends. We were able to go horseback riding and enjoyed a complete picnic in a winery with spectacular views of the vineyards Thank you Ivan for organizing an extraordinary day in Pendes 😍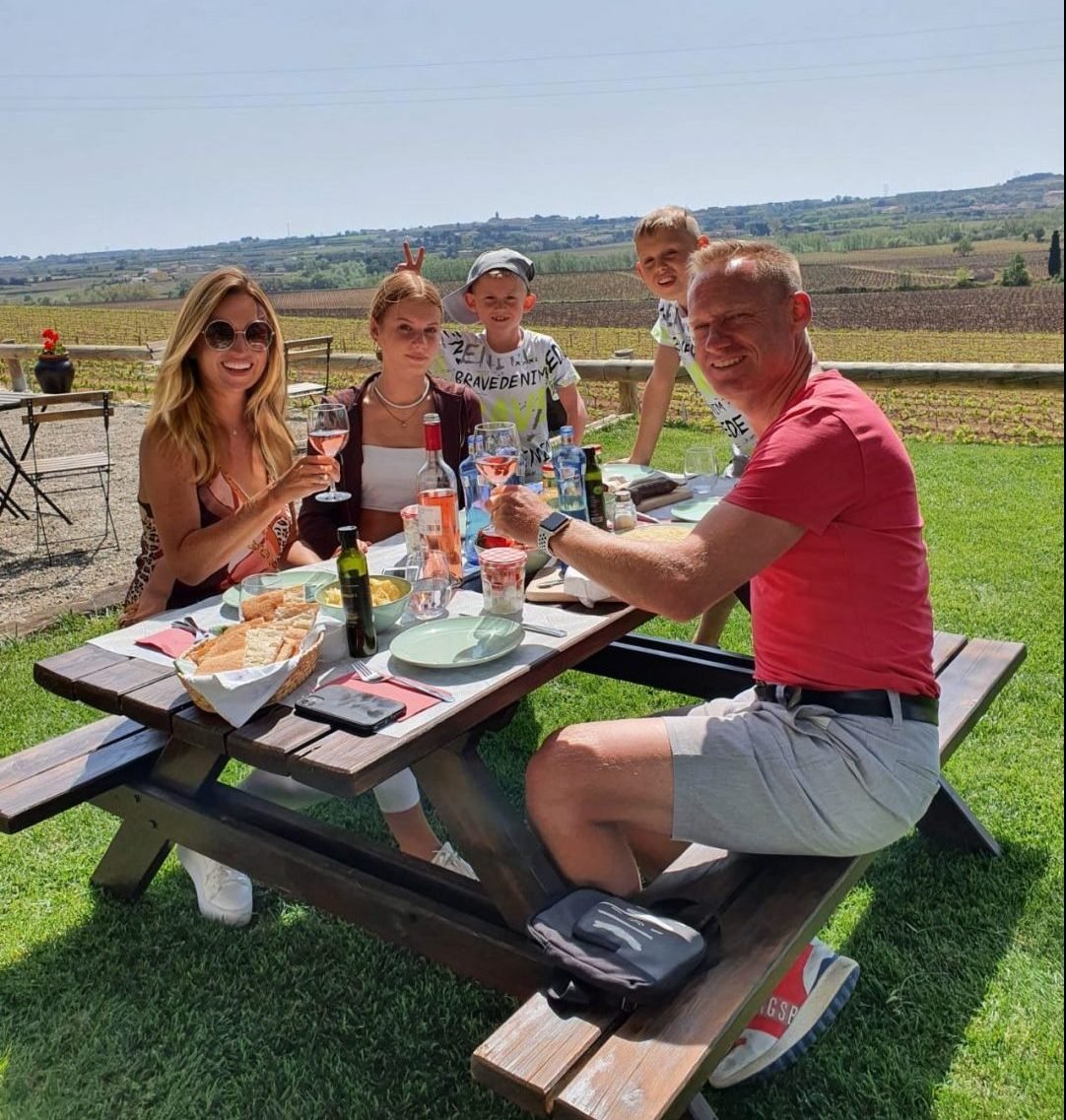 Yvonne
A perfect day with a picnic, delicious food, excellent wine, and a magnificent view of the vineyards and mountains. A perfect day with a picnic, delicious food, excellent wine, and a magnificent view of the vineyards and mountains. A really successful day!
Alicia
(Translated with Google) Hello everyone, first of all thanks to wino tours for being able to enjoy a day like today, we have taken the experience of mountain bike ride through the villages, an easy and beautiful route to do and then they have put us an ecobrunch in the wineries of Albert and Noya, all quality products ... it has been brutal if you want to enjoy a wonderful day with family or friends, people do not think about it anymore ... go ahead thanks really to all the organizers 💯💯💯💯by the way the excellent attention, we will repeat more experiences for sure
Louise
Fantastic day! Horseback riding at the center d'equitació excelsior was amazing and Mar, our guide, was friendly and told us stories about the history of his farm. The views were breathtaking! The Cava tasting at Cava Guilera was a great experience. Marta gave us a great insight into the history and production process of Cava. The pairing was great and so was the Cavas! I would recommend this tour to anyone who wants something different! A special thanks to Ivan from Wino Tours who organized this tour for us and made everything easy!
How to give away our experiences?
Giving away an experience as a gift is very easy. You just need to choose the experience that you want to offer and tell us that you want it as a gift.
We will offer you the possibility of printing our personalized gift card, completely free of charge. Or if you prefer, we will send a postcard with your dedication to the address that you indicate.
Once the experience is purchased, the person receiving the gift has up to 12 months to enjoy it.
Or, you can purchase a gift card worth £50, £100 or more.
An example of a gift card
The most gifted experiences
At Wino Tours we select those places that we know personally, always from small wineries and family businesses, to ensure that you have a unique experience.
On the page of

experiences


you can see all the experiences to give as a gift, and if you are looking for a special gift, with a hotel night, then you may be interested in the romantic getaway to Priorat.
Here I want to show you the most popular experiences to give as gifts.
A bike ride with lunch at a biodynamic winery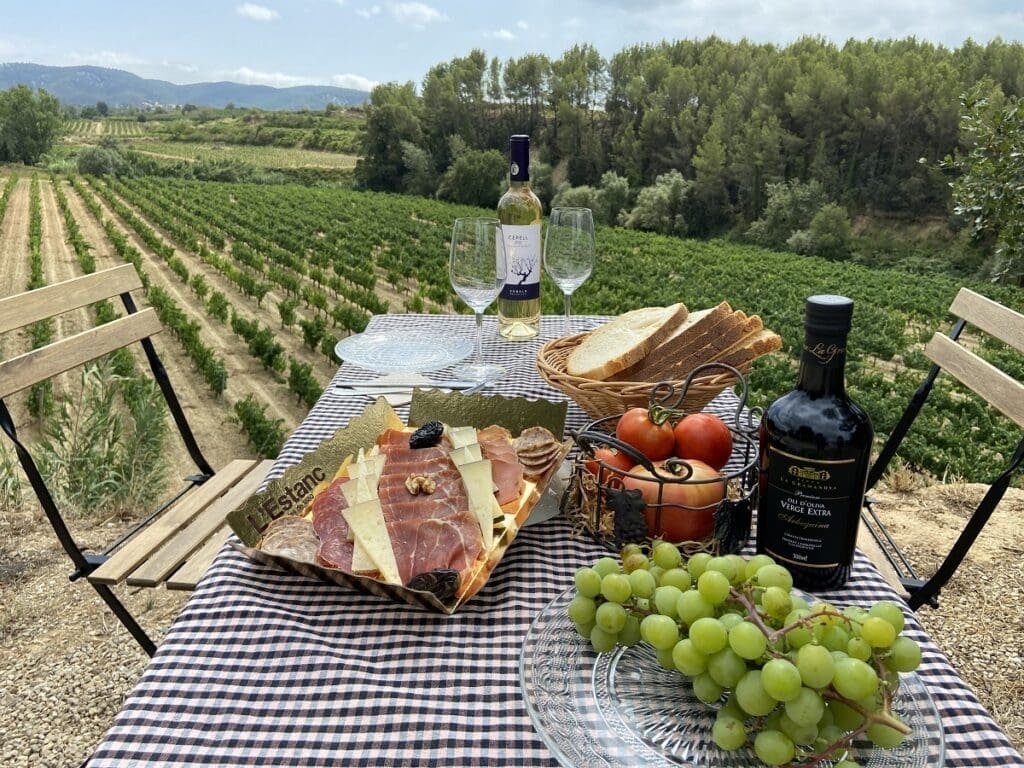 A good gift can be a getaway to the Penedés. Where you will visit a biodynamic winery and taste a pairing of local products with wine. A sensory experience that is sure to please the recipient. And that you can complement with an electric bike ride through vineyards.
Is he or she a pet lover?
If that special person drools at the sight of animal videos on YouTube, he or she would probably also love to give a horse ride through the Penedés. A unique experience, which consists of a quiet and pleasant one hour ride, through the most beautiful landscapes of the region and a picnic at the foot of the vineyards in a family winery.
The best way to say I love you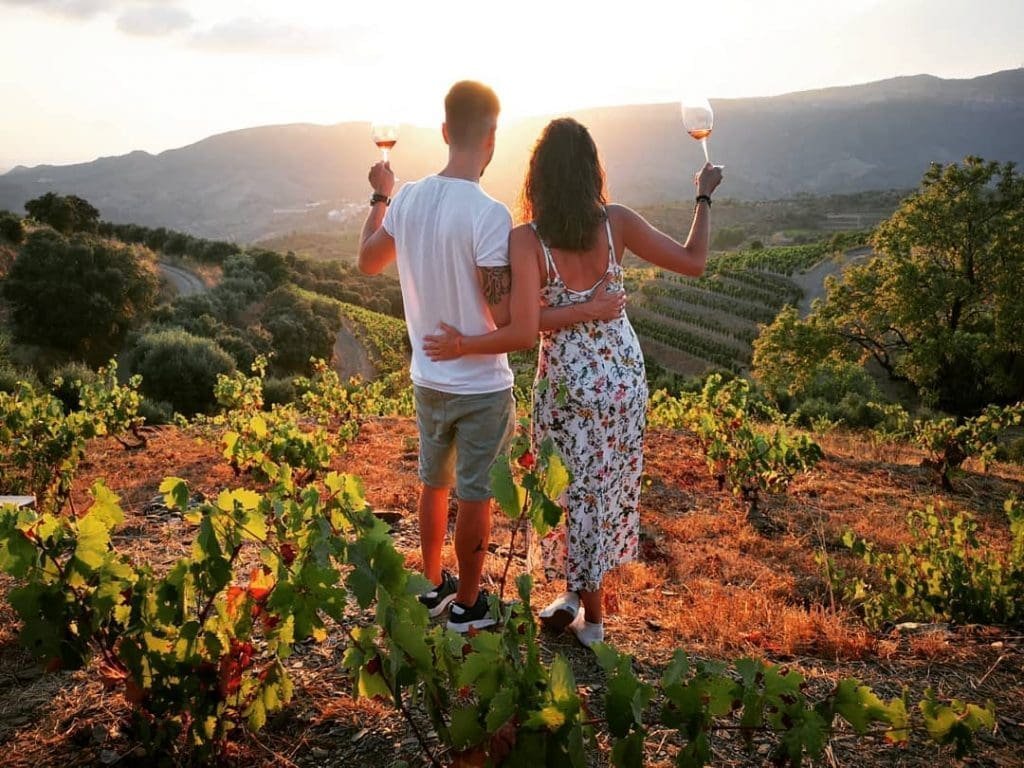 The favorite gift for couplesat Wino Tours. For its good value for money and for including the night in a 4-star hotel and 2 unique experiences in the heart of Priorat.
Eating together in a Michelin star restaurant
For gourmets, we recommend this experience that includes lunch at Quatre Molins restaurant, the only Michelin-starred restaurant in Priorat, and the Gran Selección visit to the Ronadelles winery. A visit with a tasting of long-aged wines and a walk through the vineyards. A great gift for sure!
If you would like to give something special and you have not found it, tell us via WhatsApp. We are a small business that loves receiving your feedback. Do not hesitate to contact us and tell us what you need.