Experience the autumn season near the vines
The autumn season is a very good time to do wine tourism. Starting in September with the harvest and ending with Christmas in the vineyards.
A season that you can enjoy with your friends, your partner or your family. Booking these experiences and getaways on a discount up to 20%
Picnic at the foot of vineyards in a Penedés winery
Connect with nature while enjoying a picnic outdoors. With natural and local products: cheeses, potato omelette, sausages… and accompanied by the wine of your choice. There is one bottle for every two people!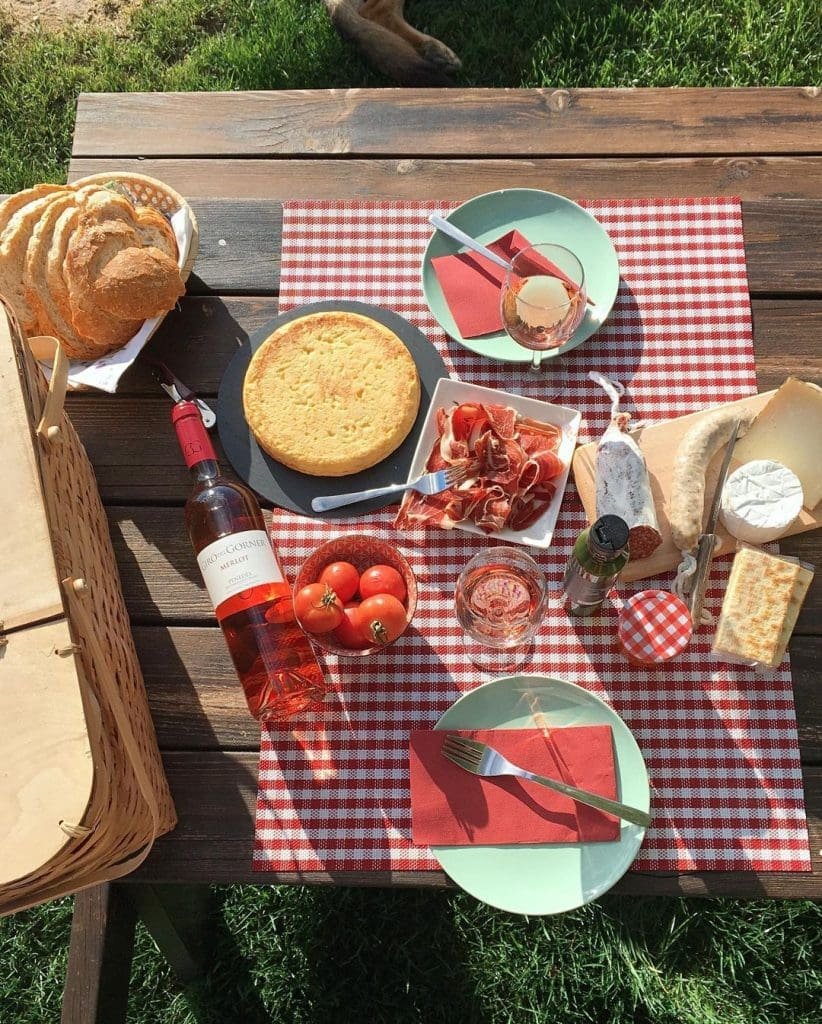 Bike ride with Ecobrunch in an organic winery
Enjoy a day in the Penedés riding in Mountain bike and pedaling through vineyards. Discovering the Penedés wine region and stopping to eat in an avant-garde winery with organic wines.
Horseback riding with cava pairing
Take advantage of a day in the Penedés, with a horseback riding and a cava pairing with cheese. In a family winery specialized in aging cavas. A highly recommended experience for groups of friends who want to spend the day together in Penedés.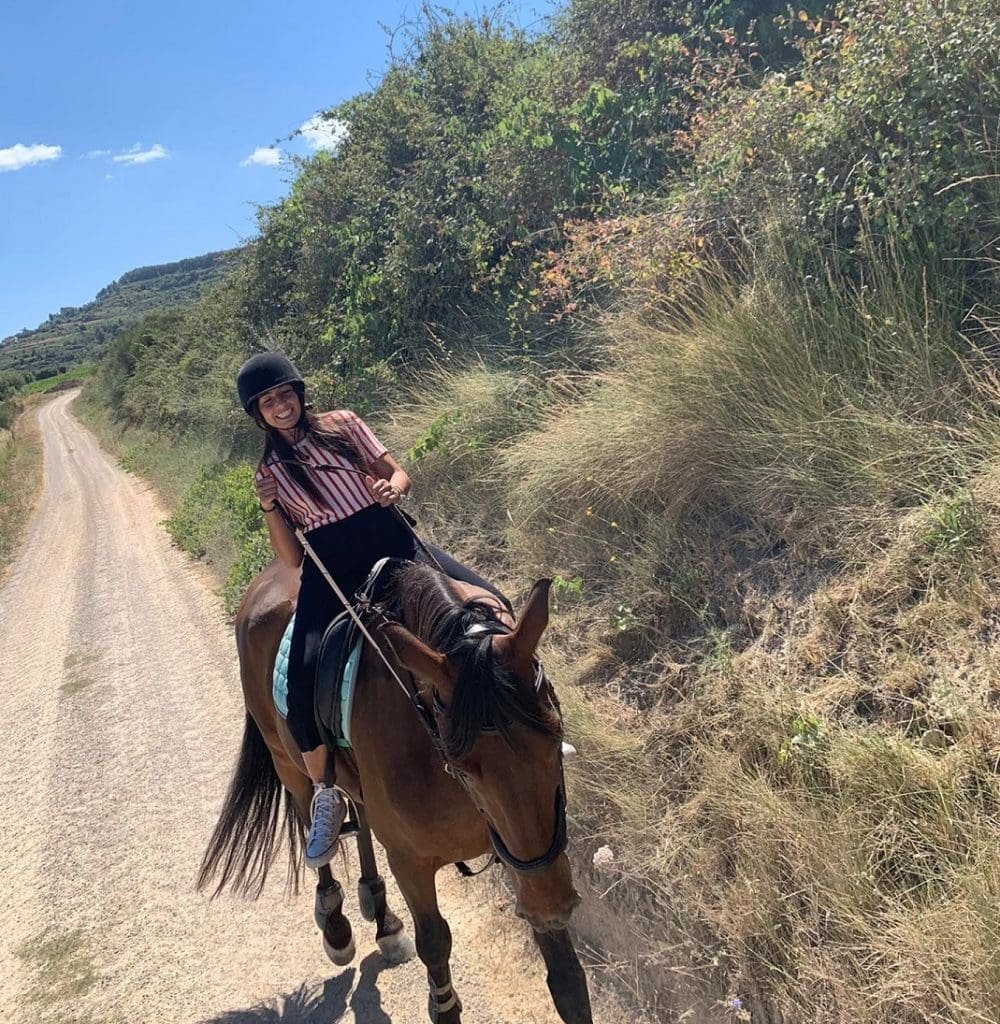 Family getaway through the Penedés
A rural getaway made for for families. With a stay in a beautiful farmhouse in the middle of the vineyards, an exquisite breakfast in an ecological winery and a bike ride through the Penedés.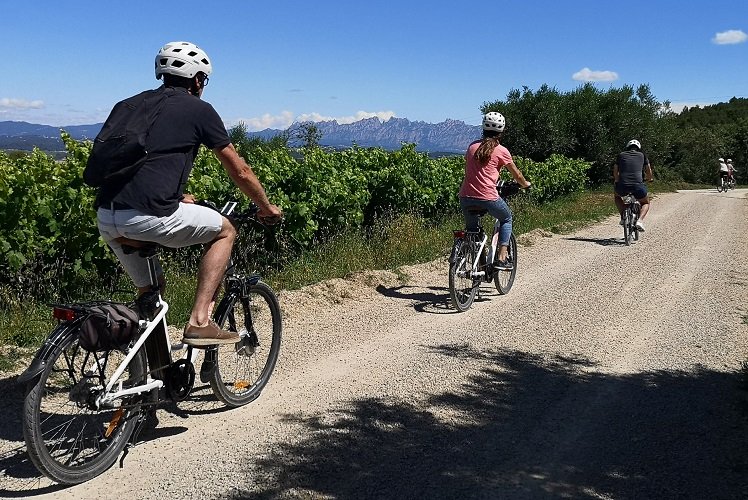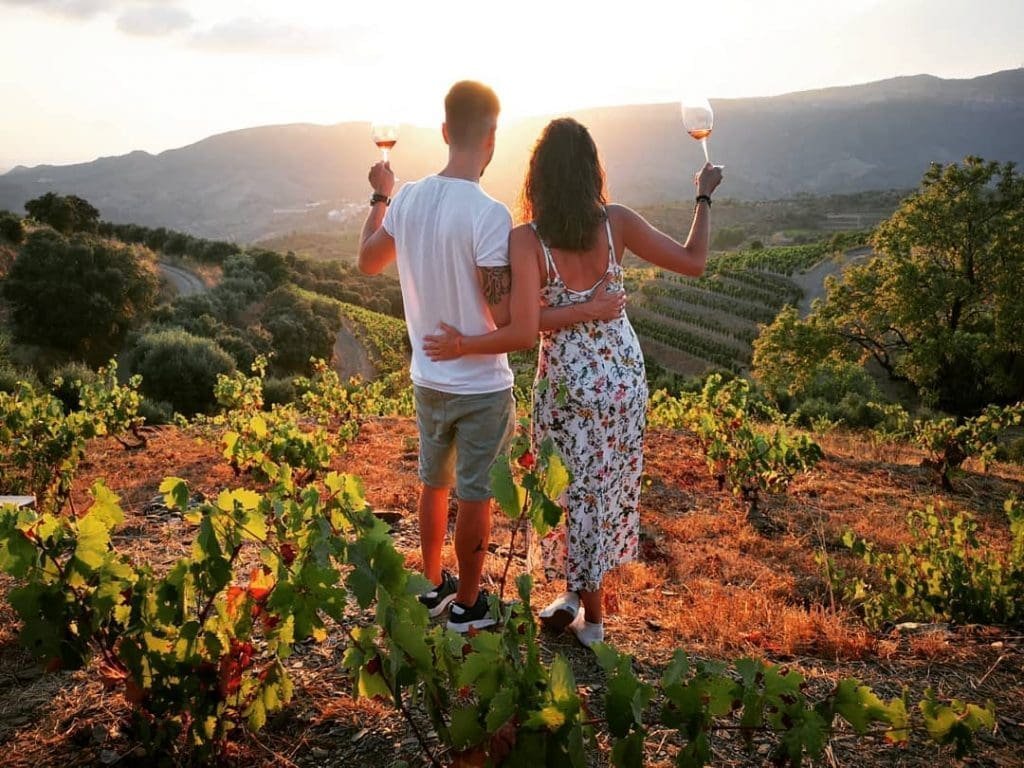 Romantic weekend in Priorat
Live the magic of Priorat with your partner. Experience a sunset wine tasting, a night in a 4-star hotel and a breakfast in the vineyards of a winery with high quality natural products.
A perfect day with a picnic, delicious food, excellent wine, and a magnificent view of the vineyards and mountains. A perfect day with a picnic, delicious food, excellent wine, and a magnificent view of the vineyards and mountains. A really successful day!
(Translated with Google) Hello everyone, first of all thanks to wino tours for being able to enjoy a day like today, we have taken the experience of mountain bike ride through the villages, an easy and beautiful route to do and then they have put us an ecobrunch in the wineries of Albert and Noya, all quality products … it has been brutal if you want to enjoy a wonderful day with family or friends, people do not think about it anymore … go ahead thanks really to all the organizers 💯💯💯💯by the way the excellent attention, we will repeat more experiences for sure
(Translated by Google) It has been very good, very punctual, very good service from the beginning, both with the person I contacted at the beginning and that
he made all the contacts, itineraries, organization, bookings, that is, I have not had to worry about anything, as in all the places we have been and visit. To come back, of course … very well attended and the price of everything very good too. I feel grateful.
Once we confirm the availability with the hotel and other cellars, you can make the payment safely using Visa, Mastercard or Bank Transfer.