Stay in a rural house among vineyards
The first day you will spend it in a beautiful country cottage, known also as "masia", in the middle of the vineyards. With swimming pool, soccer field, garden area and games area. Ideal to enjoy with the family and relax in the tranquility of the countryside. You will have your own kitchen and private terrace.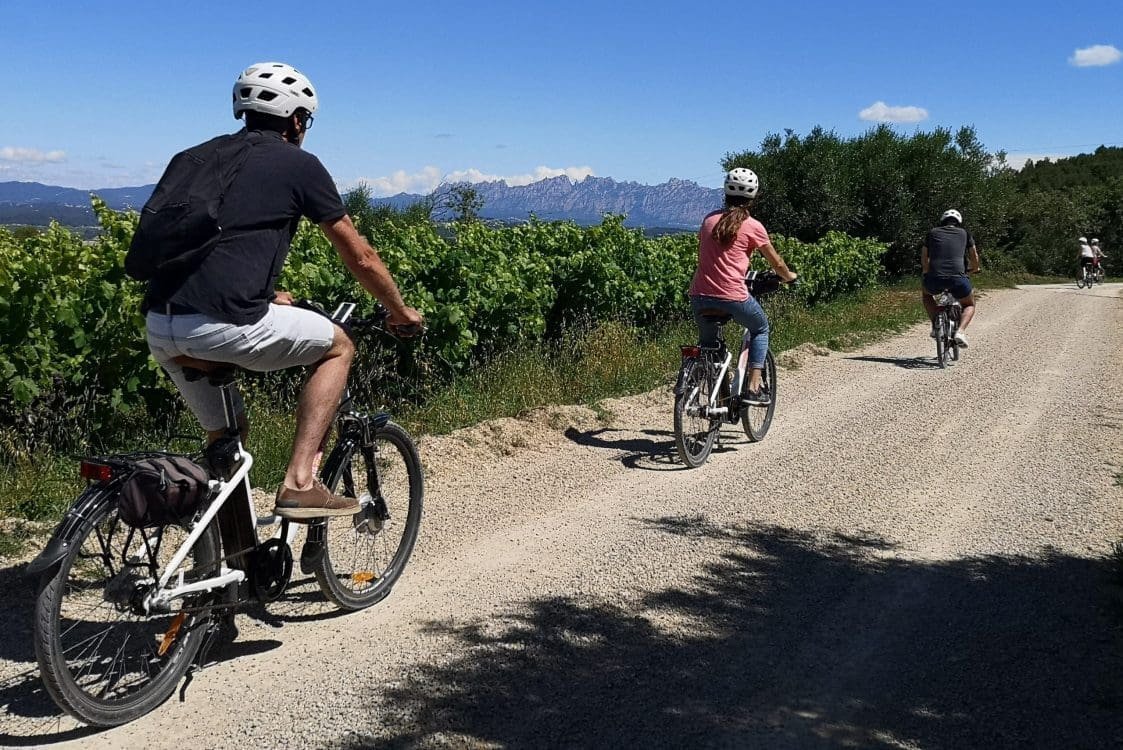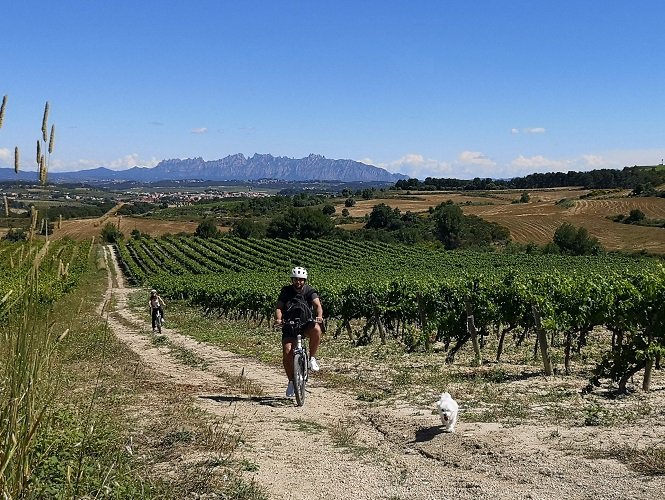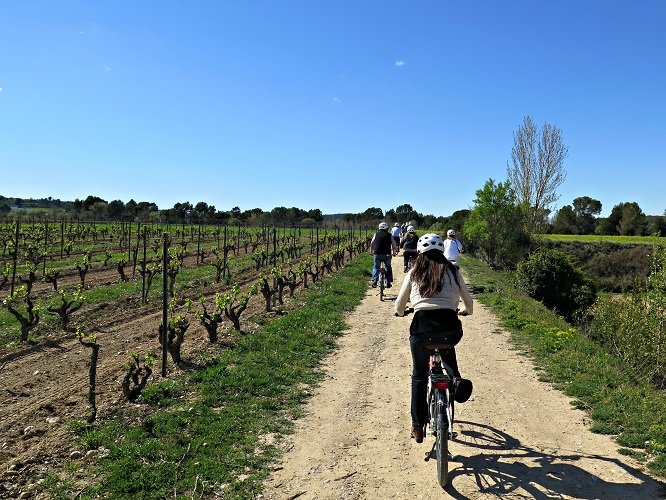 Enjoy a bike ride among the vineyards
After indulging yourself with the breakfast, it's time to do some ecotourism. A walk through easy and safe routes, which passes through the vineyard fields and the small towns of the Penedés. Starting at the Bikemotions bicycle center, where they will give you bicycles and helmets, with the indications of the route. An experience designed for families.
Includes a meal in a winery from €30
Connect with nature while enjoying a picnic or brunch outdoors. With natural and local products and accompanied by the wine of your choice. Here you can choose the picnic at the Giró del Gorner winery, or the eco-brunch at the Albet I Noyawinery.
Fancy some extra experiences?
If you want to complete your experience with one more night or with more activities, we have a wide selection of experiences to choose from. Helping you complete the getaway with the activities you like the best
Family Pack
Extra adult +70€ - Child +60€
1 night in a Catalan cottage with swimming pool and football field

Helmet and roadside assistance for the bike ride

Breakfast option at home +15€ pp

Picnic option +€30 adult +€15 children

Eco brunch option +€35 adult +€15 children

Horseback riding option +40€ pp
It is important to book at least 3 days in advance for reservations during the week; and 2 weeks in advance for weekend and/or holiday reservations.
Up to 48 hours before the activity: 100% refund.
From 24 to 48 hours before the activity: 50% refund.
Less than 24 hours before the activity: there is no refund.

If the activity could not be done by

unfavorable weather conditions

or other causes beyond the control of the organizers (such as sanitary restrictions)

l The activity can be postponed the same day but not canceled.
Whenever you want to make a cancellation, we will ask before if you prefer to change the day before proceeding with the return.
Once we confirm the availability with the hotel and other cellars, you can make the payment safely using Visa, Mastercard or Bank Transfer.